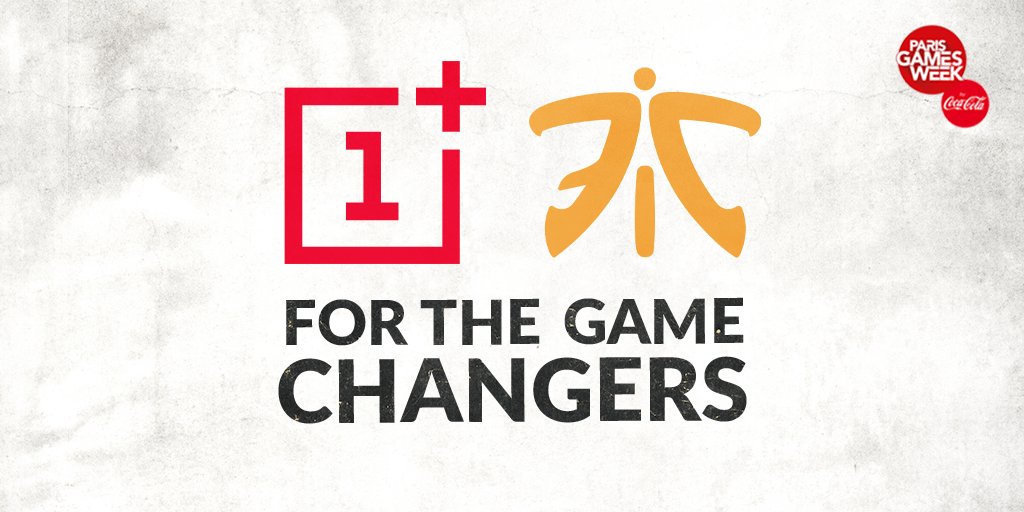 Yesterday, A Hands on picture went viral as OnePlus 5T and no publication confirmed it. As time passes and with steady look at the twitter account of the gamer who shared the image gave us a clarity that the device on which he is playing game as OnePlus 5T. He confirmed the Device as OnePlus 5T in a reply on his official twitter account. So, today we from Trendy Techz will be sharing that image along with another image which give a better look at device. Lets start our post with the Image shared by Alessandro Palmarini, a three times European champion jungler for FNATIC 's Vainglory team. Here we go,
This is OnePlus 5T:
Arrived in Paris, here at the #PGW playing Vainglory on @oneplus phone with @FNATIC! Come play with us if you are here! pic.twitter.com/nqVrWVMQ0m

— Alessandro Palmarini (@Palmatoro_VG) November 2, 2017
Now we will share the Image,
In order to give even more better look at the image we have cropped the image and it will look as below,
Hope you all loved the image shared above and do comment us what do you guys thinks about this First Look. We have seen a Teaser image from Android Authority also Top Look from Evan Blass but we have never seen a complete render of 5T. Thanks to this champion for sharing the 18:9 Aspect ratio OnePlus 5T Smartphone to the world and this is our first real life and our first look at Upcoming Smartphone from OnePlus.
5T

— Alessandro Palmarini (@Palmatoro_VG) November 3, 2017
Update 1:
As soon as we posted this article gamer smartly deleted the reply. As we all know this is 2017 what ever you post will be recorded and we expected that this kind of thing going to happen and so we took a screenshot of the reply before we embedded the tweet into the article. Here it is,
OnePlus 5T Specs (Our Expectations):
As Expected this device will feature a 6 inch Full view display with Aspect ratio of 18:9 and Screen resolution of 2160 x 1080 which mean a Full high definition plus device. Also this device will run under Qualcomm Snapdragon 835 Octa Core processor with internal memory of 64/128 GB and Ram Memory of 6/8 GB. As CEO Pete confirmed that 5T will have 3.5 MM Audio jack port. We can expect a Type-C USB and enables dash charge feature. As shared in our previous post, OnePlus 5T will not get Wireless charging feature. We expect these features on OnePlus 5T. Don't take them for granted as there is info yet.
Hope you all benefited from this post. Do share your valuable comments by commenting below. Please Like our Facebook page and Follow Us on Twitter for more trending tech updates.